Book Giveaways: Here's How You Could Win Each Month
Monthly book giveaways for all paid Bidwell Hollow subscribers
Book giveaways are amazing because everyone loves getting free books. And I want to give books to the most dedicated Bidwell Hollow readers. All paid subscribers of Bidwell Hollow are eligible to win the monthly book giveaway.
The books I'll be giving away are below. Check back as I'll update this article throughout the year with each month's giveaway and winners.
If you're not a paid subscriber, you can be by tapping the button below. Subscriptions are $5/month or $50/year. Here's what you get with a paid subscription:
All Bidwell Hollow articles

Twice-weekly Today in Literary History stories, like this one.

Eligible to win the monthly book giveaway.

Access to all issues in the archives

Ability to participate in subscriber-only comments
Update: March 21, 2020
Due to the COVID-19 pandemic, I'm pausing the monthly Bidwell Hollow Book Giveaways. It doesn't feel right to mail books at a time when shipping's stressed and we're concerned about germs on physical objects.
I'll resume the monthly book giveaways once the situation improves.
How the Book Giveaway Works
Specifically, here's how the book giveaway works:
All paid Bidwell Hollow subscribers are entered into the giveaway.

One paid subscriber will be randomly selected.

I'll notify winners via the email they use to receive Bidwell Hollow.

Winners will have 72 hours to confirm receipt of the notification email.

If the winner doesn't respond within 72 hours, I'll select another winner at random. That winner will then have 72 hours to respond. And the process will repeat until a winner responds.
Each paid subscriber is eligible to win once each calendar year. So, if you win in January 2020, you'll have to wait until January 2021 for another chance to win. That way everyone has a shot at getting a free book from Bidwell Hollow this year.
Subscribe now using the button below.
Nothing humbles me more than your support of Bidwell Hollow. I'm excited to honor your commitment by providing the most entertaining, engaging stories about writers and poets.
Thank you for subscribing,
Nicholas E. Barron
January
The World Doesn't Require You
by Rion Amilcar Scott
Giveaway on Jan. 22, 2020.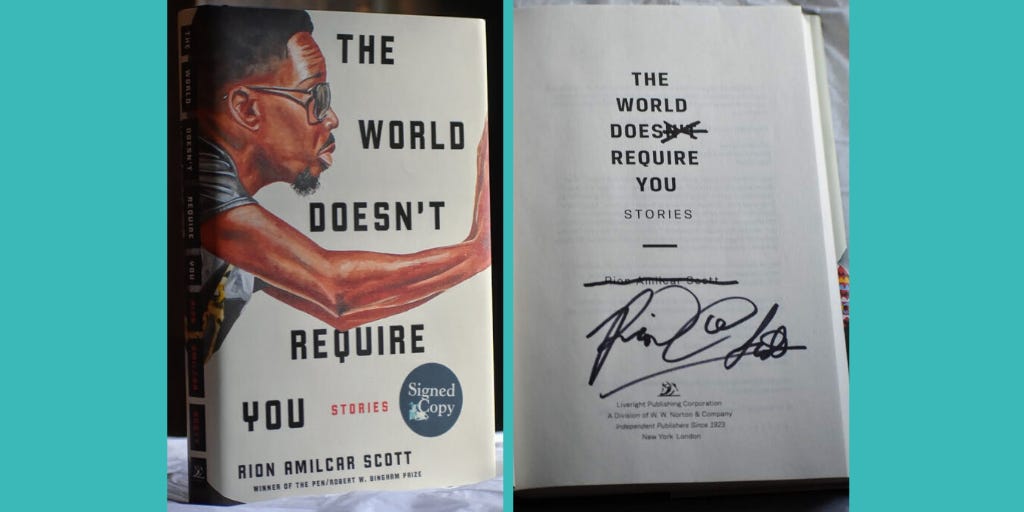 Listed by The Washington Post, NPR, and Buzzfeed as a Best Books of 2019.

Named a Best Short Story Collection of 2019 by Kirkus Reviews, Electric Literature, and the New York Public Library.
Update: Congrats, Bob G., on winning a signed copy of Rion Amilcar Scott's
The World Doesn't Require You!
February
Miracle Creek
by Angie Kim
Giveaway on Feb. 19, 2020.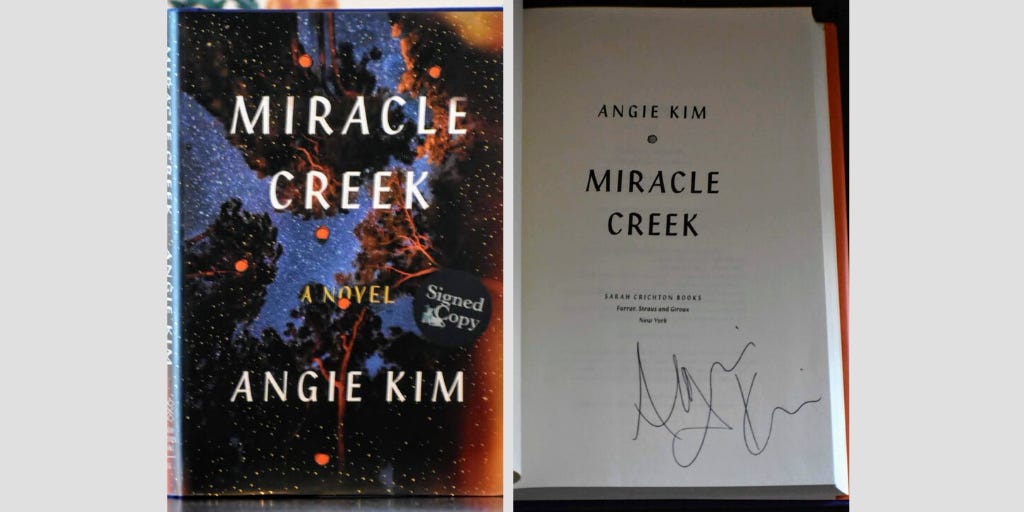 "A stand-out, twisty debut...a masterfully plotted novel." - Publisher's Weekly

"A bold debut novel...unforgettable and true." - Alexander Chee

"A fascinating study of the malleability of truth" - The New York Times Book Review
Update: Congrats, Rina L., on winning a signed copy of Angie Kim's
Miracle Creek
!
March
Oona Out of Order
by Margarita Montimore
Giveaway on March 18, 2020.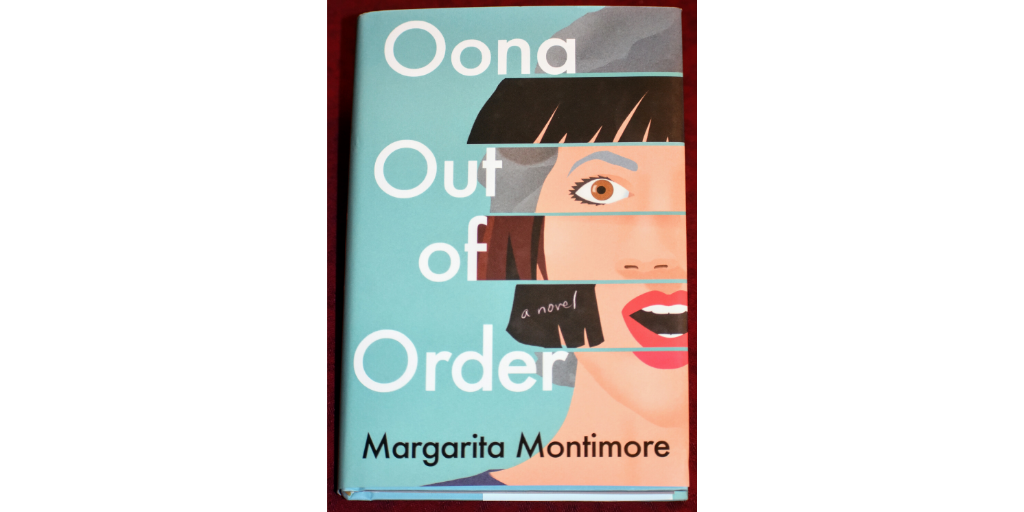 Oona Out of Order
publishes on Feb. 25, 2020.
"A heartfelt novel that celebrates its implausibility with a unique joie de vivre." - Kirkus Review

"Reminiscent of Liane Moriarty's What Alice Forgot and Kate Atkinson's Life After Life, Oona Out of Order is a delightfully freewheeling romp." - Booklist

"Montimore's meditation on what always changes and what never will, sparkles with hope and heart, perfect for readers who love a quirky, thought-provoking tale." - Jaclyn Fulwood, blogger at Infinite Reads
April
Coming soon