Today in Literary History: Jan. 13-15, 2020
Reading time: 8 minutes
Here are your Literary Stories from Bidwell Hollow for Jan. 13-15.
Twice-weekly articles like this one will be available only to paying subscribers starting on Feb. 10. You can subscribe below for either $5/month or $50/year. That's $50 for 104 stories a year (48 cents per story). Your credit card won't be charged until Feb. 10. All paid subscribers are eligible to win the monthly book giveaway. Become a paid subscriber before the first drawing on Jan. 22, 2020.
Free editions of Literary Stories left: 7
Jan. 13
Michael Bond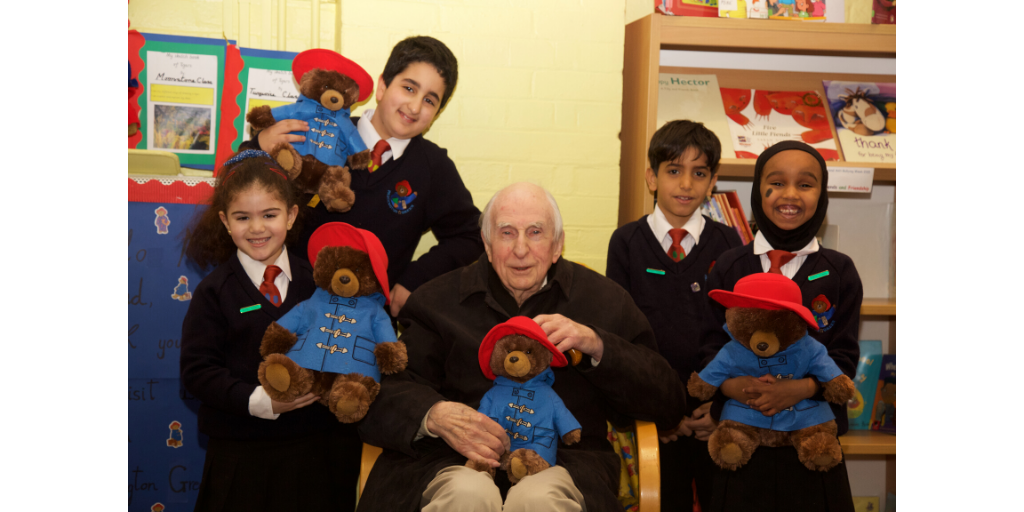 It was London on Christmas Eve night in 1956. Michael Bond headed home from his job as a camera operator for the BBC. He wanted to get a stocking stuffer for his wife, Brenda. So Bond popped into a Selfridges department store, where he saw a stuffed bear sitting alone on a shelf.
He bought it for Brenda and soon started writing stories about the bear. Bond first started drafting short stories in the mid-1940s. But he didn't make much money as a writer, which is why he worked at the BBC.
In his stories about the bear, Bond imagined the creature coming to London alone from Africa. He recalled children evacuating the city during World War II. These memories inspired Bond's writing.
After ten days of working on his stories, Bond realized he had enough to make a book. He contacted his agent, who liked the tales but with one edit. The bear shouldn't be from Africa since Africa has no bears. So the writer changed the bear's origin from Africa to Peru.
Seven publishers rejected Bond's manuscript. Then William Collins & Sons paid £75 for the book. Collins published A Bear Called Paddington on Oct. 13, 1958. Illustrations by Peggy Fortnum showed Paddington in a red, floppy hat with a tag around his neck that read, "Please look after this bear."
The Brown family discovers Paddington in London's Paddington Station. They take the bear home. Before long Paddington's wearing the blue duffle coat and red Wellington boots, many know today when they think of Paddington Bear.
Bond went to work writing sequels, but he stayed on the BBC until 1965. It wasn't until the 1970s, though, that Paddington Bear made Bond rich. That's when a toy Paddington hit store shelves. And a BBC children's show started airing.
Success took its toll on Bond, who wrote more than Paddington Bear stories. Some days he'd write for 18 hours. And he was busy with the business side of Paddington. This work included licensing deals and pursuing Paddington trademark violators. At one point, Bond relied on pills to sleep and whiskey to wake up.
Brenda and Bond divorced in 1981. They remained friends, though, and shared custody of the bear that Bond bought Brenda in 1956. "We ring each other and say, 'He feels like coming to you now,'" Bond said. "I wouldn't go on holiday without him."
Michael Bond, born on Jan. 13, 1926, in Newbury, England, passed away in 2017. He wrote nearly 150 books, 14 of which are about Paddington Bear. More than 35 million Paddington Bear books in 40 languages have sold since 1958.
Jan. 14
Emily Hahn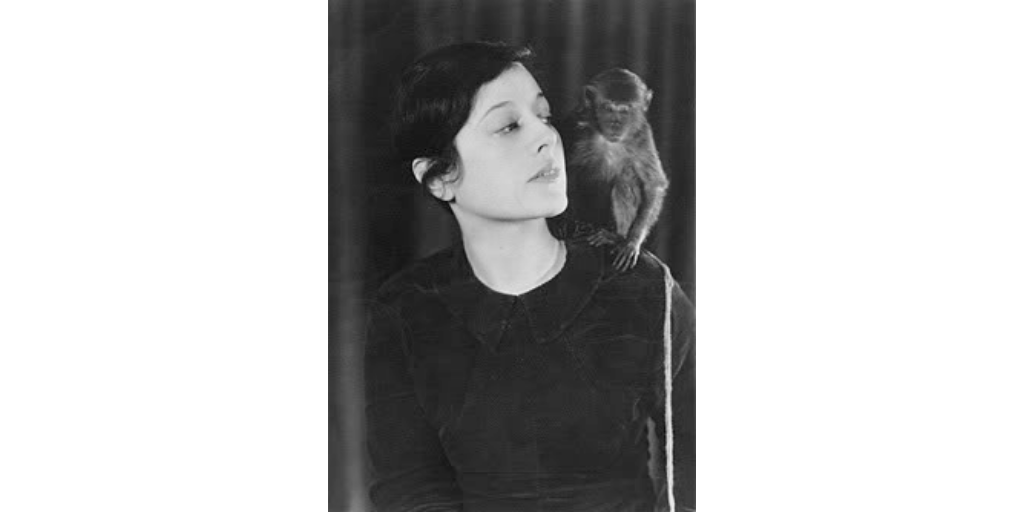 Jan. 14 is the birthday of a writer who wrote, "Though I had always wanted to be an opium addict, I can't claim that as the reason I went to China." Emily Hahn grew up in St. Louis and, in 1926, graduated from the University of Wisconsin. She's believed to be the first woman to earn a mining engineering degree from the school.
After a year working at an oil company in St. Louis, Hahn hit the road in a Model T Ford. She wrote letters home, which her brother sent to The New Yorker. The magazine published some of them, starting a relationship between The New Yorker and Hahn that lasted 70 years.
Hahn was adventurous. She spent two years, starting in 1930, in the Belgian Congo working at a Red Cross hospital. Then in 1935, The New Yorker hired her to be its China correspondent. Hahn arrived in Shanghai in March of that year.
It didn't take Hahn long to make connections in China. She befriended the Soong sisters, Ai-Ling, Ch'ing-ling, and May-ling. The sisters were wealthy and married to powerful men. Ch'ing-ling's husband was Sun Yat-sen, the first president of the Republic of China. And May-ling married Chiang Kai-shek, leader of the Chinese Nationalist Party. Hahn published a book about the Soong sisters in 1941.
And Hahn started a relationship with the Chinese poet Sinmay Zau. They started an English language magazine titled Candid Comment. Its goal was to use literature to bridge the gap between Eastern and Western cultures. It's around this time that Hahn developed her opium addiction. She smoked opium for two years before a hypnotist helped her break the habit.
Hahn moved to Hong Kong after the Japanese invaded China. But before she left Shanghai, she signed a paper stating she was Zau's legal wife. It was a fortuitous move because, in Hong Kong, Hahn fell in love with a British officer.
Maj. Charles Boxer was a married man. Yet he and Hahn started a romantic relationship that produced a child, Carola, in Oct. 1941. That December, the Japanese bombed Pearl Harbor and then invaded Hong Kong.
The Japanese took Boxer prisoner but spared Hahn and Carola. Hahn's certificate claiming she was Zau's wife made her an honorary Asian. For a time, Hahn brought food to her imprisoned lover. But she feared for her daughter's safety and left Hong Kong in 1943.
Boxer survived his captivity. Divorced by the time of his release in 1945, he soon married Hahn. Their marriage lasted 52 years, although they spent nine months apart each year. Boxer lived in England, and Hahn kept an apartment in New York City.
Hahn wrote 54 books, one of which details her relationship with Boxer during World War II. She produced more than 200 articles for The New Yorker. Hahn died at 92 in 1997.
The Bell Jar is Published in the U.K.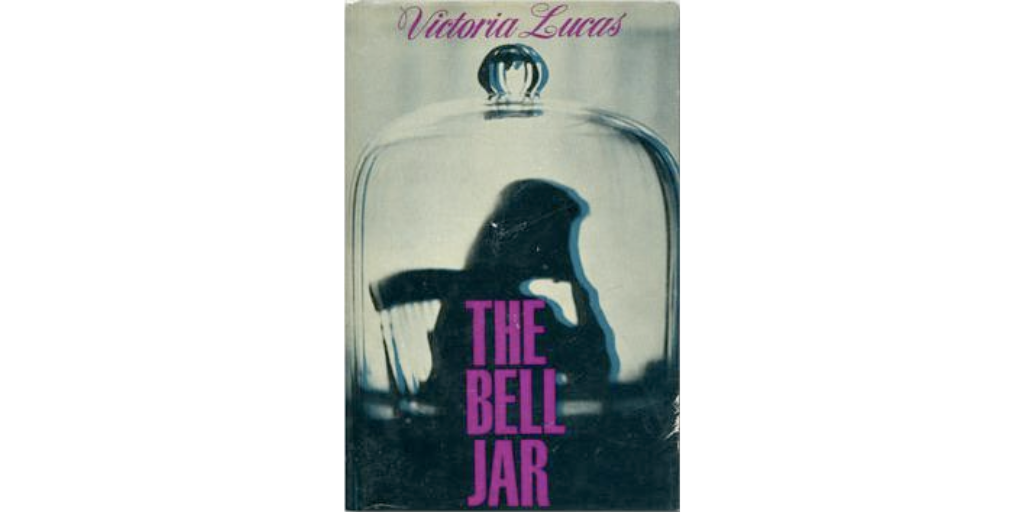 Sylvia Plath's only novel, The Bell Jar, was published in the United Kingdom on Jan. 14, 1963. Plath lived in London with her husband, the poet Ted Hughes, and their two children. But she was in a fellowship program with New York-based publisher Harper & Row.
The publisher had first-rights to Plath's manuscript. But when Harper & Row declined to produce her book, the author was free to seek other publishers. London publisher William Heinemann agreed to publish The Bell Jar.
Plath published the book using a pen name, Victoria Lucas, for two reasons. She considered this novel to be popular fiction, and she didn't want it to harm her literary reputation. Plus, she wanted to protect the people about whom she wrote.
That's because The Bell Jar is a fictionalized account of the summer of 1953. Plath was a college student then. She spent that summer as a guest editor at Mademoiselle magazine in New York. Likewise, the book's main character, Esther Greenwood, is an intern at a New York magazine. Greenwood, as Plath did in real life, suffers through a mental breakdown and a suicide attempt. As Plath wrote to her mother, "I've tried to picture my world and the people in it as seen through the distorting lens of a bell jar."
Plath thought she'd written a bestseller. Instead, the book received a tepid response. Critics were lukewarm in their reviews, and sales were mediocre. Plath committed suicide four weeks after the book's release.
A 1966 edition of The Bell Jar came out in England using Plath's real name. Her mother tried to keep the book from publishing in the U.S. She claimed she wanted to protect the reputation of people on whom Plath based the novel's characters. But Plath's husband, Hughes, succeeded in releasing the book in the U.S. in 1971.
The Bell Jar remains a fixture of feminist reading for its portrayal of pressures and expectations placed on women. In 2013, writer Jeanette Winterson said about the novel, "'The Bell Jar' was a call to action because it is a diary of despair."
Jan. 15
Ernest J. Gaines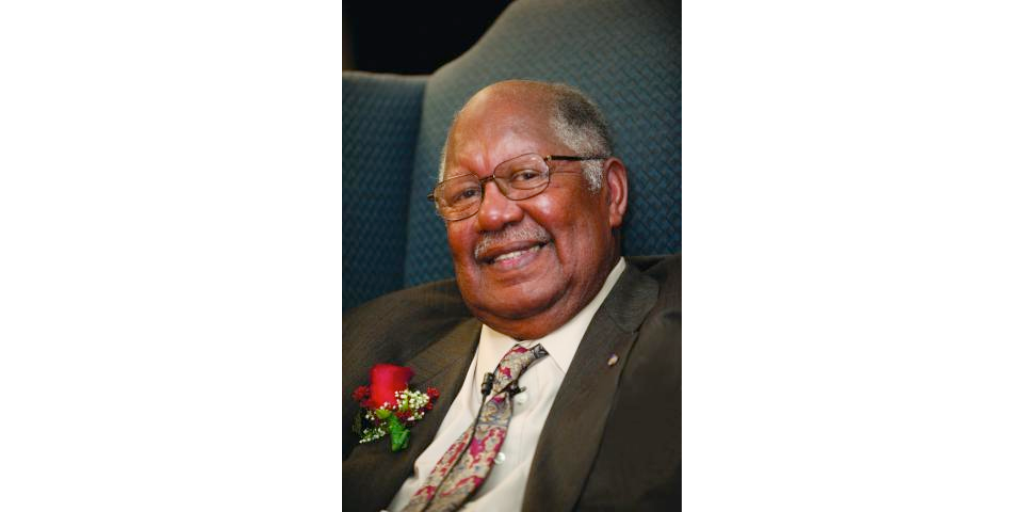 Ernest J. Gaines was a teenager the first time he entered a public library. Gaines grew up in Pointe Coupee Parish in the 1930s and 1940s. This time was before the federal government forced public buildings in the South to let in black people. But at 15 Gaines joined his mother and stepfather in Vallejo, Calif., where they'd moved for work a few years before.
At the library in Vallejo, Gaines discovered 19th-century Russian literature. His favorites were stories written by Ivan Turgenev, Leo Tolstoy, and Anton Chekhov. But there was something wrong. "Many left me with the feeling of disappointment," Gaines said. "They were not describing my people, my aunt, my brothers, or my friends whom I played ball and marbles with. I did not see me."
So Gaines started writing his own stories. He wanted tales that reflected the poor, rural life he'd known growing up in Louisiana. There he was the sixth generation of his family to live on land that used to be a sugar plantation. Gaines's ancestors were slaves who turned into sharecroppers after the Civil War.
Any abled body person over the age of eight or nine worked the fields where cotton, potatoes, and onions grew. Gaines's great aunt Augusteen Jefferson couldn't walk. No one knew what her affliction was, but she'd never been able to take a step. She instead crawled across her log cabin's floor, or the ground if she needed to work in her garden.
Since Jefferson couldn't work the fields, she became a babysitter for Gaines and his eight siblings. Later in life, Gaines recalled Jefferson's impact on him. "I think it was she who has had the greatest influence on me, both as an artist, as well as a man," Gaines said. "Many times in my early age, when things were not working right for me in my writing, I wanted to give up, but I could not afford to give up because I remembered her and the things that she had to go through in her lifetime."
After discovering Russian literature in the library, it's the stories of people like his great aunt that Gaines wanted to tell. He wrote a novel as a teenager and sent it to a publisher in New York City. They rejected it, and Gaines burned the manuscript.
After high school, Gaines did a two-year stint in the U.S. Army. He graduated from San Francisco State University and completed a writing fellowship under novelist Wallace Stegner. And in 1964, Gaines published his first novel, Catherine Carmier. It's a love story set in rural Louisiana.
Catherine Carmier sold about 2,500 copies, but Gaines kept writing. He produced a second novel, Of Love and Dust. James Baldwin referred to the book in an essay he wrote attacking Hollywood for ignoring the work of black writers. Baldwin wrote that "it makes perfect sense that Hollywood would turn out so 'liberal' an abomination as 'If He Hollers, Let Him Go,' while leaving absolutely unnoticed and untouched such a really fine and truthful study of the black-white madness as, for example, Ernest J. Gaines's 'Of Love and Dust.'"
But Gaines's fourth book did get people's attention. The Autobiography of Miss Jane Pittman came out in 1971. It's a first-person narrative of a 110-year-old woman, Jane Pittman, who lived from slavery to the Civil Rights Movement. Over a million copies of the novel sold. A made-for-TV movie based on the book aired in 1974 starring Cicely Tyson.
Some people think Gaines based the character of Jane Pittman on his great aunt Augusteen. "No, she is not," Gaines said. "But Miss Jane has my aunt's spirit and courage. My aunt wasn't too feisty. She was just strong, courageous."
Gaines produced many more books over the years. He became a writer-in-residence at the University of Louisiana, Lafayette, in 1983. In 2008 the university established The Ernest J. Gaines Center to promote his work. And in the early 2000s, Gaines and his wife built a home on land in Pointe Coupee Parish, where he grew up. It's there that Gaines passed away on Nov. 5, 2019.
Sources
Significant effort goes into ensuring the information shared in Bidwell Hollow's Literary Stories is factual and accurate. However, errors can occur. If you see a factual error, please let me know by emailing nick@bidwellhollow.com. I'll make every effort to verify and correct any factual inaccuracies. Thank you.
Michael Bond
Emily Hahn
The Bell Jar First Published
Ernest J. Gaines