Sofia Grant Has a Message for You
An interview with the author of more than 20 books
Sofia Grant's published a lot of books, mostly under Grant's legal name, Sophie Littlefield. Some Littlefield novels include That's What Frenemies Are For and A Bad Day for Pretty. But when the author branched into historical fiction, she chose a pen name, Sofia Grant.
Grant's published three books. Her latest is Lies in White Dresses (paid link). It's a novel about three women seeking the "Reno Cure," also known as a divorce, in the mid-20th century. In her interview below, Grant talks about the book, including the message she wants its readers to receive.
If you enjoy this Q&A, please consider sharing it with others. And, remember, we best support writers by buying their books. Thank you!
Writer interviews such as this one are available to all Bidwell Hollow subscribers. But the twice-weekly Today in Literary History will be only for paid subscribers starting on Feb. 10. Subscribe before then to make sure you don't miss out. Your credit card won't be charged until Feb. 10. Or, keep your current free subscription, and you'll continue to get author and poet interviews emailed to you each Tuesday.
Interview with Sofia Grant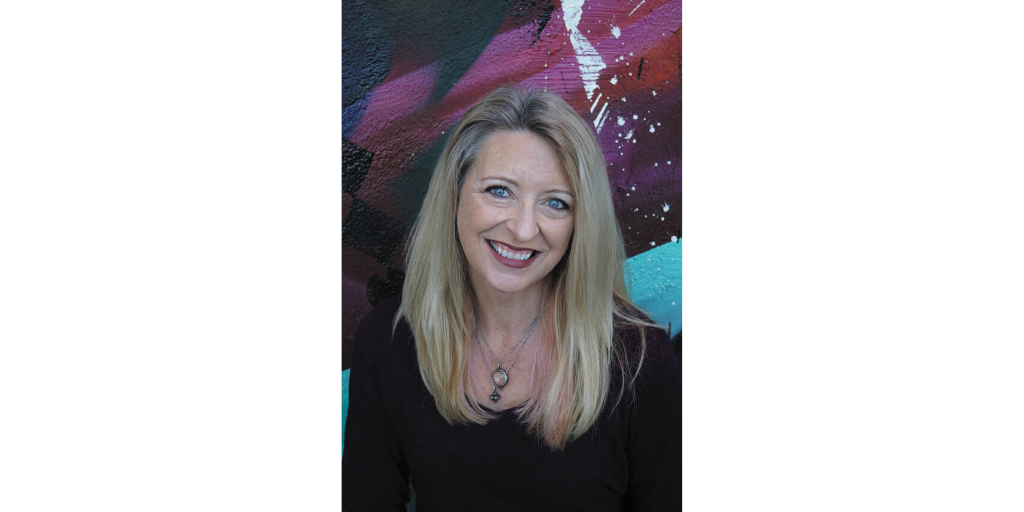 Can you tell us a little bit about yourself?
I'm a happily single mom of two grown kids whose greatest blessing, outside of family, is my small but cherished group of dear, supportive friends. My hobby is sitting around yakking with them. Or camping with them. Or drinking with them. Or sewing with them. You get the drift…
I grew up in central Missouri. I had an outdoorsy, rough and tumble childhood, and now I have an outdoorsy, rough and tumble adulthood in Northern California.
When did you start writing creatively?
I've written forever and ever—as soon as I understood the concept of a storyteller, I knew I was going to be one. Though I pursued an ordinary life of college, office job, marriage, etc., I wrote in my spare time—short stories, essays, magazine articles, newsletters, and eventually novels, and when my kids were in high school I found my agent Barbara and we got the show on the road. 
On your website, you mention you wrote nine books before finding your agent, Barabara Poelle. What was the process of finding an agent like for you?
I went looking for an agent back when we sent physical manuscripts and checked the mailbox with high hopes every day. It seems so long ago now. Before that, I'd been pitching consumer magazines with article ideas for a while, so I was familiar with rejection. It bothered me that I got rejected so much—two hundred times for novels—but I never considered quitting. Simply put, I knew I could write a damn good book and I was willing to wait until someone woke up and picked me. It worked out because Barbara is my one true [agent] love.
Of those nine books…the ninth was my first published novel, A Bad Day for Sorry (paid link). The eighth was later published as Blood Bond. The other seven bob about in the cobwebby corners of my computer, unless I've deleted them somehow, which wouldn't be the end of the world. (I'm not big on looking back.)
What went into your decision to publish under a pen name?
These decisions are usually made in concert with one's publishing team, in this case, my editor Lucia Macro and Barbara. I was embarking on a new genre—historical fiction—that was quite dissimilar from things I'd written in the past, and a new name helped readers understand that this would be something new.
Your newest book, Lies in White Dresses (paid link), is about women in the 1940s and 1950s going to Reno to secure divorces. From where did the idea come for this story?
I wasn't familiar with that chapter of Reno history, but I'd visited Nevada several times with my pal Juliet Blackwell, who filled me in on all the tawdry bits and suggested the idea for the novel—then generously let me keep it, as she often does.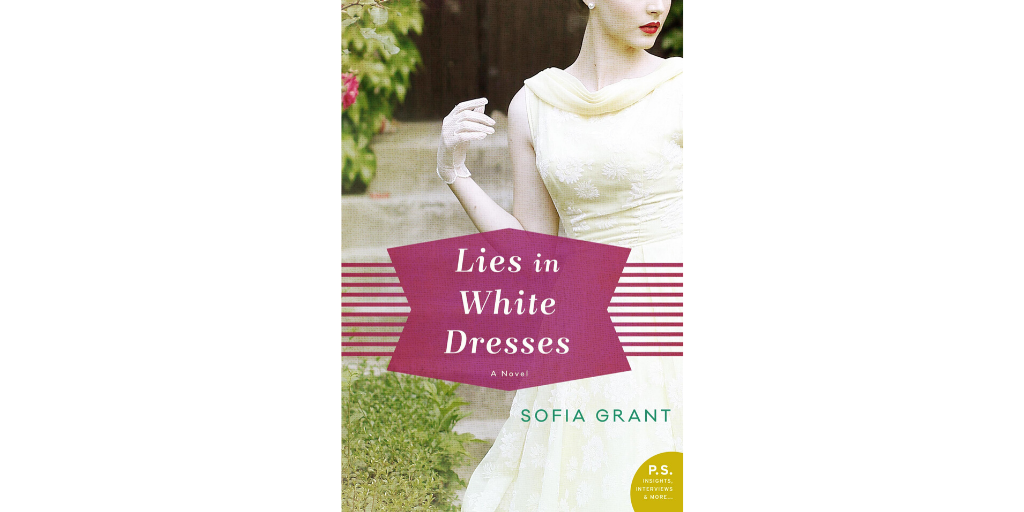 How did you research and write
Lies in White Dresses
?
I adore writing historical fiction! I'm deeply grateful for the resources available on the Internet which I would not have had access to in the past—first-person accounts, personal ephemera, photographs, etc. which supplement the usual sources. I'm not a scholar, and was not a good student, but have come to love the sort of research that unfolds its stories to form the backdrop of my own. I also love tiny, dusty museums and old, chatty docents, which has worked out well for me.
And finally, I'm blessed with an editor—Lucia—and my publicist Camille Collins who love history as much as I do, so it feels like we're all working on a book together—like a scissors, paste, and construction paper project that we get to hang on the publishing biz fridge.
Is there a message you want readers to take away from the novel?
Oh heavens yes. As with all my books, it would go something like—protect those who need protecting, tolerate everyone who means well, and don't take any shit from those who don't. (And also, these days, remember that middle age isn't the end of anything unless you want it to/let it be.)
Are you working on anything new these days?
Good lord yes! I'm very lucky to get to do all kinds of projects—Barbara and I can't resist trying new things—so I'm dabbling in half a dozen ideas.
Have you read any good books lately?
You are seriously cracking me up. Do your interviewees ever say "no" to that question? There are so many, many delightful books out there, and I've usually got a few going at once.
Let's see…I just went to my nightstand and this was the top of the pile: Fleischman Is in Trouble, which my co-author Lauren Gershell raved about and I'm finally reading; Picasso and the Painting That Shocked the World by Miles Unger, which a friend gave me while cleaning out her shelves; Attached by Mir Levine and Rachel Heller (your therapist probably told you to read it too); and The Complete Book of Oriental Cooking by Myra Waldo, published in 1960 and found in a church basement—I love weird old cookbooks.
Anything else you'd like Bidwell Hollow followers to know about you or your work?
Hmmm. I guess just that I'm grateful to all my fellow readers who value a story well told, and choose to find it in a book. I'm as much of a movie and TV and podcast fan as anyone, but I think the decline of novel reading has been to the detriment of our culture.
---
You can learn more about Sofia Grant (Sophie Littlefield) by visiting her website.
---
Disclosure: Bidwell Hollow supports local bookstores and independent publishers! Bidwell Hollow is an Indie Bound affiliate. This means Bidwell Hollow earns a small commission anytime you purchase after clicking a paid link. The tiny amount of money Bidwell Hollow receives helps make this website possible. Thank you!