Kim McLarin Jumped Off the Journalist Track and Never Looked Back
An interview with the author of 'Womanish'
Kim McLarin wanted to be a reporter. But while at The New York Times, she realized the kind of reporting she wanted to do didn't involve working at The Gray Lady.
McLarin's the author of a few books. Her most recent is Womanish: A Grown Black Woman Speaks on Love and Life (paid link), an essay collection about being a Black American woman. McLarin's also written novels and teaches English at Emerson College.
Before the books and teaching, though, McLarin was a reporter. It was while at The New York Times that she decided a change was in order. McLarin expounds some in the interview below on why she left journalism.
You can learn more about Kim McLarin on her website. I highly recommend reading and subscribing to McLarin's blog.
Most importantly, you can support McLarin by buying Womanish (paid link). And by sending this interview to someone you know.
Is this the first time you're seeing Bidwell Hollow? You can subscribe below.
---
Interview with Kim McLarin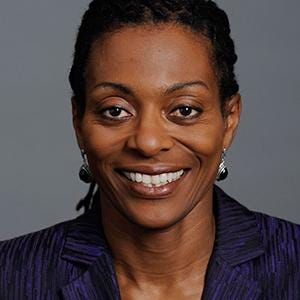 Can you tell us a little bit about yourself? You grew up in Memphis?
Yes, born and raised in Memphis. Won a scholarship to Phillips Exeter at 15 and the rest is history. Today I'm an associate professor and graduate program director of the MFA in Popular Fiction at Emerson College. I have two adult children of whom I am exceedingly proud, and an aging, sweet dog named Stella.
You were working at The New York Times when you decided being a reporter wasn't for you, correct? What made you want to transition from journalism?
As I wrote somewhere, I became a journalist for two reasons. The first was that I wanted to write but not be poor; not being poor was at the top of my adulthood list. Being poor is miserable in this society. We weren't even at the bottom when I was a child but we were close enough. So I wanted to avoid having the expense of poverty as an adult and therefore I needed a job.
The second reason was because I wanted to be a kind of reporter. What I didn't realize was that being a journalist and being a reporter are not always the same. I left journalism because the Times was a snakepit and because I wanted to be able to write what I saw as truth without some kind of diminishing both-sides equivocations and because I was afraid I was losing my voice.
What was your plan for post-journalism life? Had you already started writing your first novel, Taming It Down?
I took a leave from the Times, got pregnant with my daughter, wrote my first novel, sold it and went back in and quit outright. All in a year. My plan was to write and live and raise my children.
You've listed James Baldwin and Toni Morrison as two of your heroes. Are there lessons or examples from them that you try to follow in your work?
Yes, too many to go into here. From Toni Morrison I learned to write for us, not for them. And from Baldwin I learned courage (which is not the same as fearlessness) and the necessity of seeing things as they really are. So few people do that.
Your most recent book, Womanish, is an essay collection about being a Black American woman. In light of the recent protests and potential legal reform, is there anything you would change about the book if you published it today?
Not a damn thing.
Some of the best-selling books in America right now are those about racism or Black culture. What's your reaction to the apparent awakening of others to these writers and their works?
It's long overdue and we will see how long it lasts. This is not the first time white America has woken up and said, "We're shocked -- shocked! -- to find out white supremacy is killing Black people!" We'll see if anything actually comes of it.
If you're willing to share, how have you been impacted by racism in the publishing industry, or in the wider literary world?
Honestly, I don't have the energy to answer this question. But you should talk to Bernice McFadden, who is far more prolific than I, a stellar, compelling writer and who had to sell her beloved brownstone in New York because she was not paid what many white writers with far less on their resume have been paid.
Who are some of your favorite writers?
Morrison, Baldwin, Alice Walker, Graham Greene, Octavia Butler -- just to start.
What are some of the best books you've read lately?
I'm currently reading The Sympathizer by Viet Thanh Nguyen and it is one of the best novels I have read in years. It restores my faith in contemporary fiction.
Anything else you'd like Bidwell Hollow followers to know about you or your work?
I think the work speaks for itself. That's the point.
---
---
Get More Bidwell Hollow
Follow Bidwell Hollow on Facebook and Instagram.
---
Disclosure: Bidwell Hollow supports local bookstores and independent publishers! Bidwell Hollow is a Bookshop affiliate. This means Bidwell Hollow earns a small commission anytime you purchase after clicking a paid link. The tiny amount of money Bidwell Hollow receives helps make this website possible. Thank you!