Discover more from Bidwell Hollow
True but little-known stories about famous authors and poets.
Over 3,000 subscribers
Authors Who Believed: Nick Ripatrazone On His New Book and More
An interview with writer Nick Ripatrazone
Nick Ripatrazone may be one of today's most prominent faith writers. Specifically, Ripatrazone writes about Christianity. His work's appeared in publications from Rolling Stone to Commonweal, an American Catholic journal. And Ripatrazone's the author of several books, including his latest, Longing for an Absent God.
That book might be of particular interest to Bidwell Hollow readers. In it, Ripatrazone looks at the role faith played in the works of notable writers, including Toni Morrison and Cormac McCarthy. You can use these links to buy Longing for an Absent God:
(Bidwell Hollow earns a small amount of money when you buy a book from a paid link in this email. Those funds help make Bidwell Hollow possible. Thank you!)
In the interview below, Ripatrazone talks about writing about faith, working on Longing for an Absent God, and his next book. If you enjoy this article, please consider sharing it with others.
The first time you're seeing Bidwell Hollow? Tap the button below to subscribe.
---
Interview with Nick Ripatrazone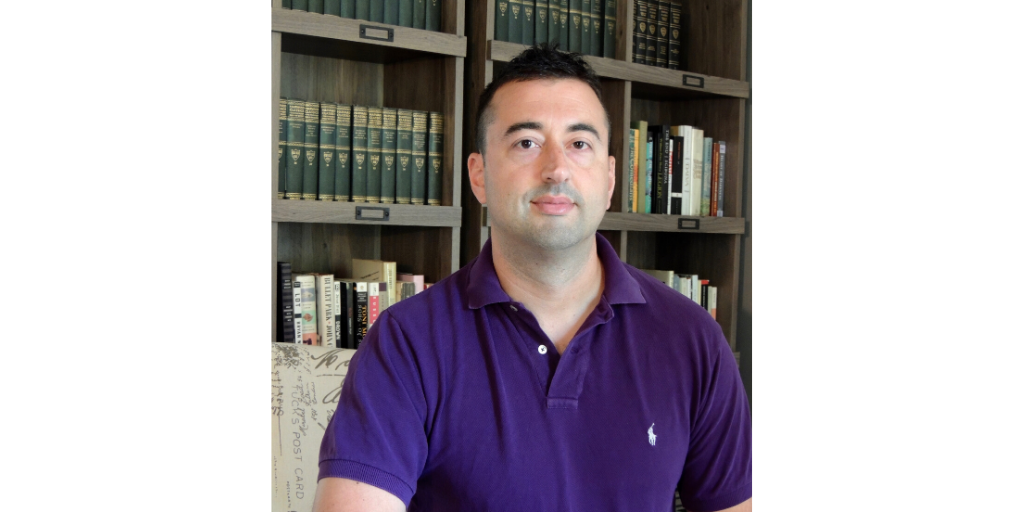 Can you tell us a little bit about yourself?
I live in northwest New Jersey, where I was born and raised. My wife and twin daughters, like me, love the outdoors, so this is the perfect place for us (this part of New Jersey is all forests and lakes and mountains). Abandoned railways have been converted to trails, so we head out there to hike, run, and go mountain biking.
How and when did faith become the focus of your writing?
It's always been there, I think, because faith (in some form) has always been the focus of my life. There's the liturgical and celebratory element of faith in church, and then there's the Ignatian spiritual tradition that seeks to find God in all things. Writing feels like an act of faith: it is a habitual action that is not always easy, but always feels necessary. There are senses of catharsis and penance to the action of writing.
Do you encounter any pushback or misunderstandings from others in the literary world for your work?
I've written about God and faith for the Archdiocese of Los Angeles, and for Rolling Stone. That's a pretty wide range, and I've never experienced any real pushback.
I don't see my writing as a form of proselytizing; it is more a way of bearing witness to the significant influence of faith in the lives of writers and artists. A lot of people—including atheists—are intrigued by the mystery of faith. It is pretty undeniable that faith-filled writers and artists have created some tremendous work.
Your latest book,
Longing for an Absent God
, explores notable writers' faith. What was your inspiration in writing it?
In the new book, I reveal how faith has shaped the writing of a Nobel Prize winner (Toni Morrison), and some of the other most renowned writers of fiction in America: Don DeLillo, Cormac McCarthy, Louise Erdrich, Thomas Pynchon, and others. Faith means different things to these writers—some are "practicing" in the conventional sense, while others are lapsed—but faith has greatly influenced their sense of storytelling.
I've always thought that some of the most powerful storytelling that I've ever encountered has arisen from a place of a faith, a way of grappling with life and death, faith and doubt, presence and absence; I wanted to see how I could examine that as a literary tradition in contemporary American fiction.
How was the research process for the book?
In many ways, I've been writing the book for years—it began as smaller pieces for Rolling Stone, The Atlantic, Commonweal, The Sewanee Review, and other publications. The past year and a half, though, was spent living with the biographies and works of these writers—trying to understand who they are, what they believe, and how those elements influenced their writing. It meant a lot of reading, writing, thinking, and of course, a lot of rewriting. It was a pleasure, though, and I am happy the book is out in the world!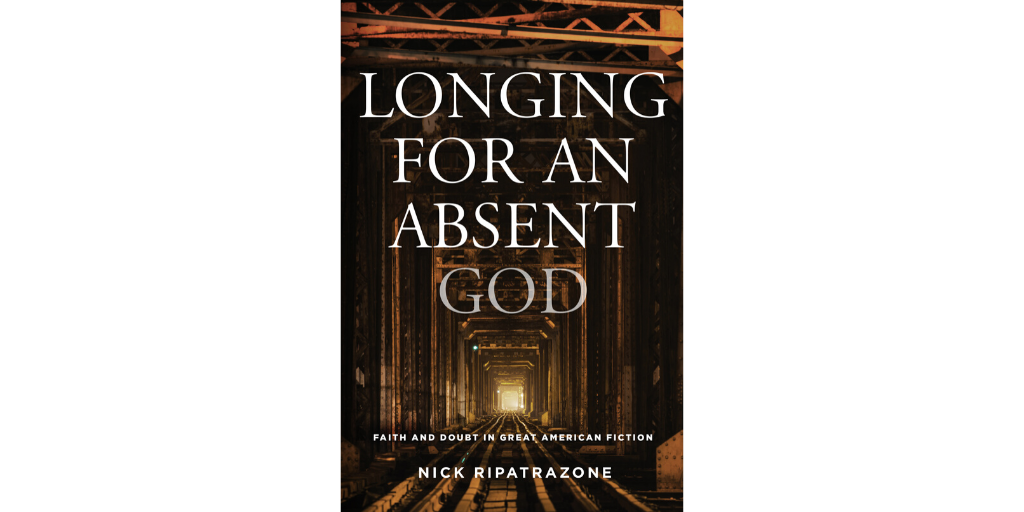 What did you learn while writing the book that most surprised or stuck with you?
I am surprised that many people who are devoted readers of writers that didn't know the influence of faith on those writers—and yet, when shown that information, it all makes sense. In the book, I do a Christian reading of Toni Morrison's Beloved, and have been so happy to hear that it clicked for readers who love the book—people who knew that Morrison writes with a special type of energy and gravity, and now see the Biblical influence of that power.
Who are some of your favorite writers?
Graham Greene is a perennial favorite of mine. The Power and the Glory is my favorite book, and I'm currently leading a virtual book club for the Jesuits for Lent about the novel. It has given me the opportunity to once again experience Greene's storytelling genius. Some of his lines are so absolutely profound; stuff like "hate was just a failure of imagination."
What are some of the best books you've read lately?
I loved Lawrence Joseph's A Certain Clarity: Selected Poems, out this month. It's a smart, challenging, arresting book about religious belief in the secular world. He's an ambitious poet, and you can feel him wrestling with big concepts. I've also been reading (again) the poetry of the late W.S. Merwin, and as always, the poems of Denise Levertov.
Anything else you'd like Bidwell Hollow readers to know about you or your work?
My next book, Wild Belief: Poets and Prophets in the Wilderness, is coming in 2021 from Broadleaf Books, an imprint of Fortress Press. I show how evolving ideas of the wilderness have inspired storytellers since ancient times. It's the book I draft in my mind during long trail runs out in the woods, and I am happy to see it taking shape on the page.
---
Get Nick Ripatrazone's Longing for an Absent God